Created almost 10 years ago with the merger of Forum Oilfield Technologies, Triton Group, Global Flow Technologies, Allied Technologies and Subsea Services International, Forum Energy Technologies is a global oilfield products company, serving the drilling, subsea, completions, production and infrastructure sectors of the oil and gas industry. Forum continues to grow organically and through measured acquisition. Recent additions include Global Tubing, – one of the leading coiled tubing providers in the world, and Global Heat Transfer – an industry leader in radiators and cooling equipment for the oilfield. Forum's headquarters are in Houston, TX and we have manufacturing and distribution facilities located around the world.
Forum operates in the three reporting segments: Drilling & Downhole, Completions and Production.
Our Drilling and Downhole Segment includes our Subsea products. Our Completions segment includes Stimulation & Intervention and Coiled Tubing products, and our Production segment includes our Production Equipment & Valves Product lines.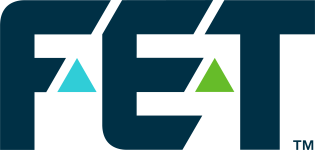 Production

Accuseal

DSI

Howe-Baker

M-co

MIDCO Fabricators

PBV

ProTech

Titan Tanks & Vessels

Drilling & Downhole

AMC Engineering Limited

Acadiana Oilfield Instrumentation

Access Oil Tools

Associated Dynamics

Baker SPD

Blohm + Voss Oil Tools

Cannon Services

CraneSafe

Davis-Lynch

Dynacon

ESPCT

GaugePlus

Merrimac

Moffat Engineering

Multilift

OBI

P-Quip Ltd

Perry

Pipe Wranglers

ProDrill

Sub-Atlantic

Syntech

Tri-Point Services

VMAX

Visual Soft

Completions

GHT

Global Tubing

J-Mac Tool

Phoinix Global

Quality Wireline & Cable

SVP Products

Vanoil

Wood Flowline Products